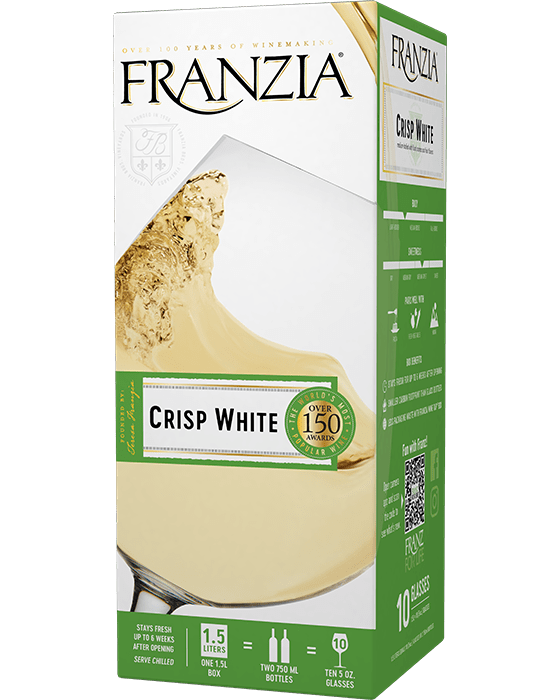 Crisp White
A medium-bodied white wine with floral aromas and fruit flavors. Serve chilled. Enjoy with fresh vegetables and light pasta plates.
What makes us so special?
Franzia is designed to go anywhere you go with your franz.
Good wine for good times.
Unbeatable value so you can share quality wine with all your franz.